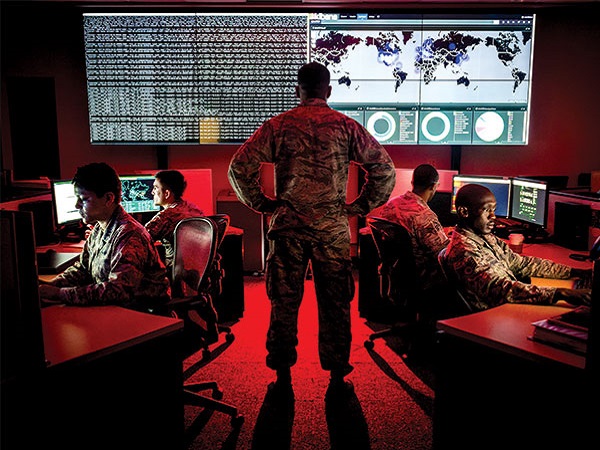 The DoD Cyber Workforce Framework establishes the DoD's authoritative lexicon based on the work an individual is performing, not their position titles, occupational series, or designator.The DCWF describes the work performed by the full spectrum of the cyber workforce as defined in DoD Directive (DoDD) 8140.01. The DCWF leverages the original National Initiative for Cybersecurity Education (NICE) Cybersecurity Workforce Framework (NCWF) and the DoD Joint Cyberspace Training and Certification Standards (JCT&CS).
Click the arrow to expand/collapse the Category information and view the associated Specialty Areas. Then select a Specialty Area to see the associated Work Roles.
---
Analyze
Performs highly-specialized review and evaluation of incoming cybersecurity information to determine its usefulness for intelligence.
Collect & Operate
Provides specialized denial and deception operations and collection of cybersecurity information that may be used to develop intelligence.
Collections Operations
Executes collection using appropriate strategies and within the priorities established through the collection management process.
Cyber Operational Planning
Performs in-depth joint targeting and cybersecurity planning process. Gathers information and develops detailed Operational Plans and Orders supporting requirements. Conducts strategic and operational-level planning across the full range of operations for integrated information and cyberspace operations.
Investigate
Investigates cybersecurity events or crimes related to information technology (IT) systems, networks, and digital evidence.
Cyber Investigations
Applies tactics, techniques, and procedures for a full range of investigative tools and processes to include, but not limited to, interview and interrogation techniques, surveillance, counter surveillance, and surveillance detection, and appropriately balances the benefits of prosecution versus intelligence gathering.
Digital Forensics
Collects, processes, preserves, analyzes, and presents computer-related evidence in support of network vulnerability mitigation and/or criminal, fraud, counterintelligence, or law enforcement investigations.
Operate & Maintain
Provides the support, administration, and maintenance necessary to ensure effective and efficient information technology (IT) system performance and security.
Oversee & Govern
Provides leadership, management, direction, or development and advocacy so the organization may effectively conduct cybersecurity work.
Protect & Defend
Identifies, analyzes, and mitigates threats to internal information technology (IT) systems and/or networks.
Securely Provision
Conceptualizes, designs, procures, and/or builds secure information technology (IT) systems, with responsibility for aspects of system and/or network development.
---