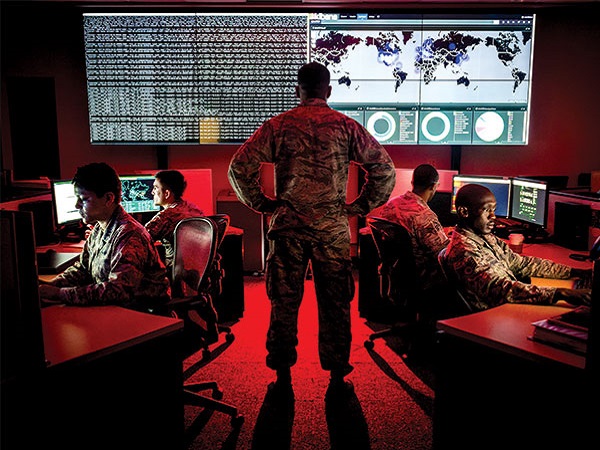 The DoD Cyber Workforce Framework establishes the DoD's authoritative lexicon based on the work an individual is performing, not their position titles, occupational series, or designator.The DCWF describes the work performed by the full spectrum of the cyber workforce as defined in DoD Directive (DoDD) 8140.01. The DCWF leverages the original National Initiative for Cybersecurity Education (NICE) Cybersecurity Workforce Framework (NCWF) and the DoD Joint Cyberspace Training and Certification Standards (JCT&CS).
Click the arrow to expand/collapse the Workforce Elements. Then select the Workforce Element to see the associated Work Roles.
---
IT (Cyberspace)
Personnel who design, build, configure, operate, and maintain IT, networks, and capabilities. This includes actions to prioritize implement, evaluate, and dispose of IT as well as information resource management; and the management, storage, transmission, and display of data and information.
Cybersecurity
Personnel who secure, defend, and preserve data, networks, net-centric capabilities, and other designated systems by ensuring appropriate security controls and measures are in place, and taking internal defense actions. This includes access to system controls, monitoring, administration, and integration of cybersecurity into all aspects of engineering and acquisition of cyberspace capabilities.
Cyberspace Effects
Personnel who plan, support, and execute cyberspace capabilities where the primary purpose is to externally defend or conduct force projection in or through cyberspace.
Intelligence (Cyberspace)
Personnel who collect, process, analyze, and disseminate information from all sources of intelligence on foreign actors' cyberspace programs, intentions, capabilities, research and development, and operational activities.
Cyberspace Enablers
Personnel who perform work roles to support or facilitate the functions of cyber IT, cybersecurity, cyberspace effects, or intelligence workforce (cyberspace) work roles. This includes actions to support acquisition, training and leadership activities.
---